Unite 2022
September 15 @ 6:00 pm

-

8:00 pm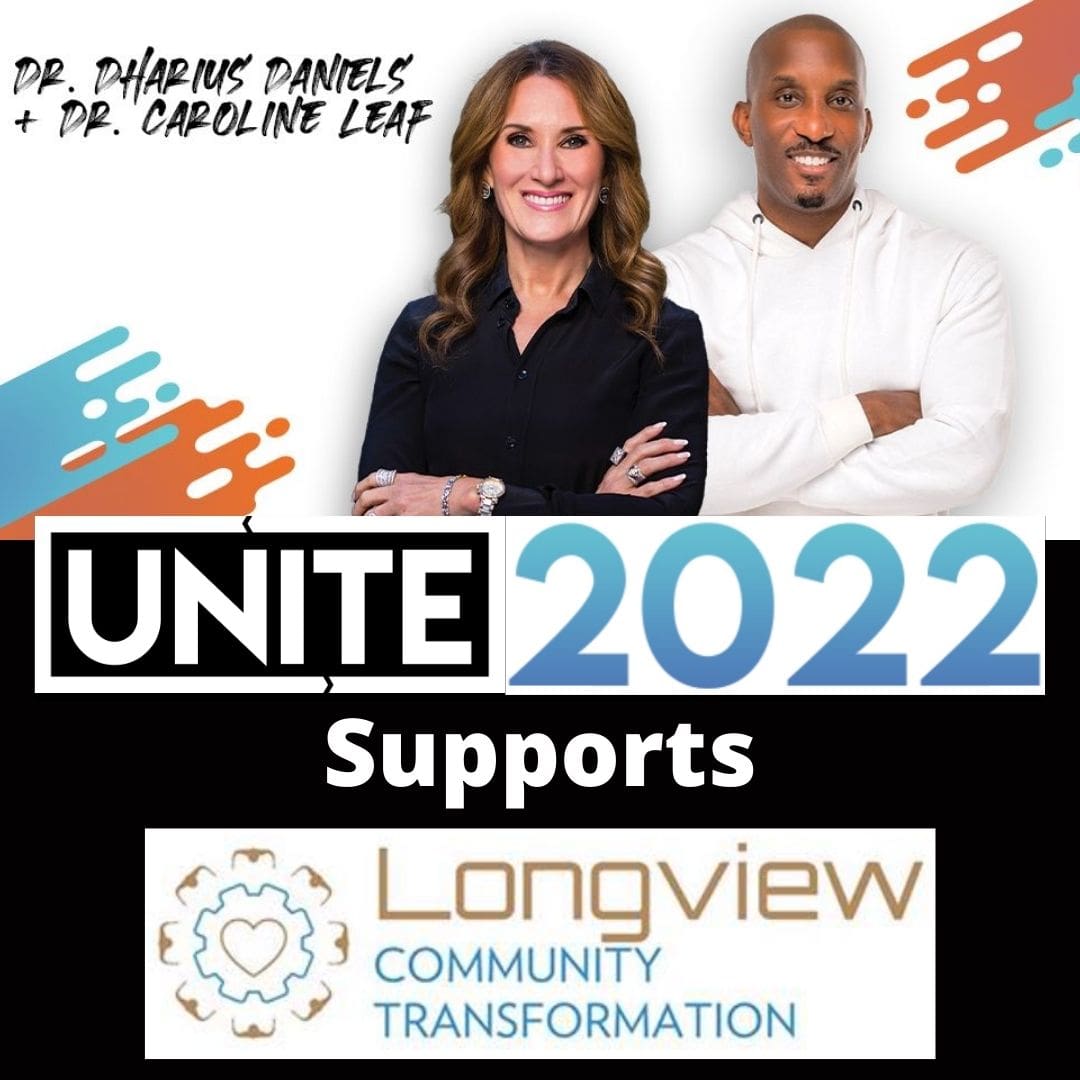 Whether you are working for a business, volunteering in the community, or serving at your local church we have all had to face difficulties with relationships, mental health, being part of a team, and leading well.  The last few years have been challenging for any leader, team, or organization.
The goal for Unite 2022 is to help leaders navigate through the challenges we face in these areas.  We want to equip individuals, teams and businesses to operate at their best.  To function with health while serving those around them to their best ability.  This year's speakers include Dr. Caroline Leaf and Dr. Dharius Daniels.
Dr. Caroline Leaf will be discussing how we identify areas we can improve mental health and how to replace toxic thoughts with healthy ones.  She will be discussing the pressures leaders face with mental health such as stress, anxiety, and depression; how they affect our teams; and what we can do to ensure we promote a healthy lifestyle when leading.  Dr. Caroline Leaf is a brilliant and prolific communication pathologist and cognitive neuroscientist.  With over 30 years' experience in research and study, she will definitely be able provide tools that will help you lead yourself, your team, and your organization through transition, challenges, and problems.
Dr. Dharius Daniels is an author, speaker, coach, and pastor who will discuss how to navigate and build better relationships.  His latest book, Relational Intelligence, has become an instant best seller.  Dr. Dharius Daniels has over 20 years' experience in leadership, education, building large teams, and leading multiple organizations that allowed him to study how we interact with each other. Relational Intelligence as a leader allows us the ability to determine if someone should be a part of our lives and what place they should occupy.  He discusses team building, alignment, personal relationships, and how to become better by surrounding yourself with the right people.
This conference is one you won't want to miss!
Related Events