KETK Clear the Shelters East Texas 2023
August 1 @ 8:00 am

-

August 31 @ 5:00 pm

Shelters & Rescues set their own pet adoption fees.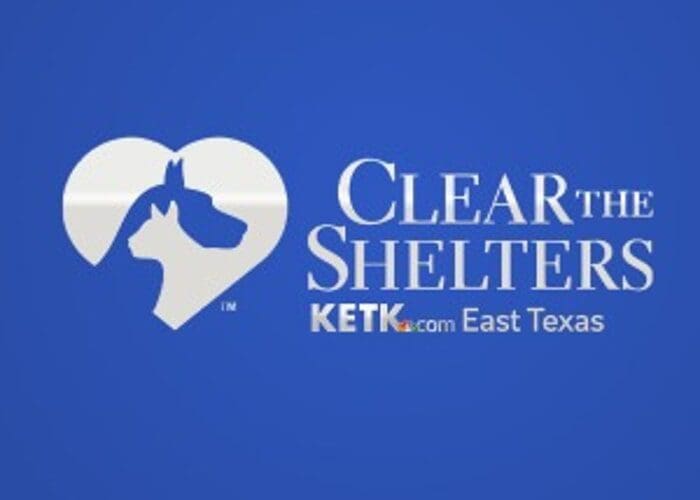 NBC stations are teaming up with hundreds of shelters and rescues across the country to host Clear the Shelters, a nationwide pet adopt and donate event throughout the month of August 2023 to help find loving homes for animals in need. More than 700,000 pets found their forever homes since 2015.
Clear the Shelters is August 1-31, 2023. At KETK in East Texas, we partner with local shelters, rescues and fosters to educate East Texans of the importance of not only adoption, but supporting our local shelters and rescues by donations, volunteering, fostering along with microchipping & registration, and the importance of controlling the pet population.
Related Events