Camp Braveheart – Sulphur Springs, TX
June 23 @ 8:30 am

-

12:30 pm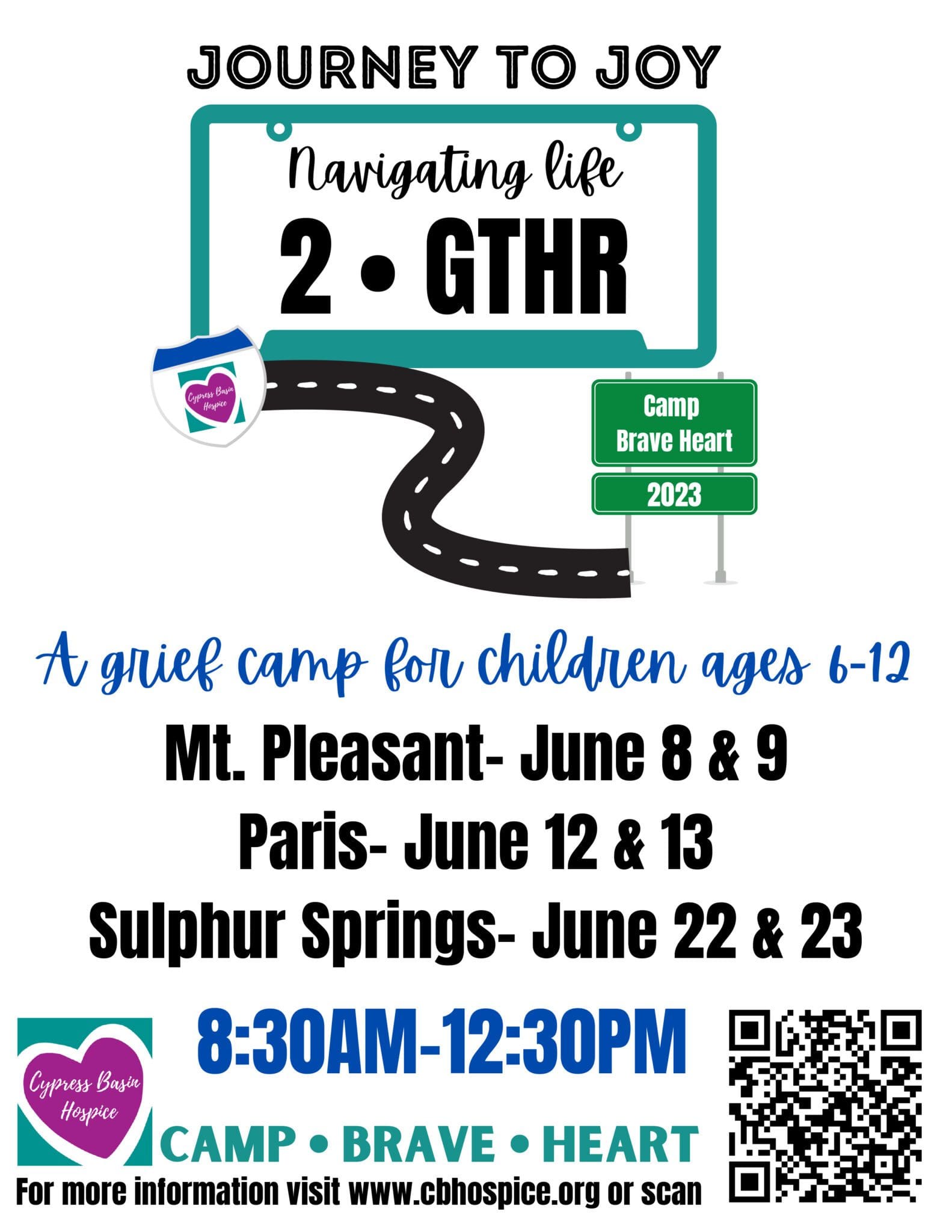 Cypress Basis Hospice is excited once again to hold Camp Brave Heart, a camp for Grieving Children, for all students in the North East Texas area from Kindergarten– 6th Grade.  The Camp is a FREE CAMP provided to students to help them process the grief of losing a loved one.
Since 2010, Camp Brave Heart has been helping children understand their grief and develop coping skills in managing the emotions and behavior that come with the bereavement process.  Through crafts, activities, story time, art therapy, and play therapy, children learn how to connect with others, process their grief, and grow in their emotional and spiritual health.  Hundreds of children have attended camp through the years, with several children attending year after year.  Some of the older youth have even come back to volunteer after they aged out of the camp!
Camp Brave Heart is led by trained chaplains and social workers with experience in grief counseling and support for children and adults.  Volunteers trained by the staff of Cypress Basin Hospice also assist with the camp.  Children in Camp Brave Heart learn to trust one another and discover they are not alone in their grief Journey.  They also learn how to express their grief in constructive ways.  Most importantly, the children in Camp Brave Heart learn life can move forward and they can find joy as they continue their journey of grief.
Camp Brave Heart is the only free grief camp for children in the Mt. Pleasant / Sulphur Springs / Paris area.  It is an amazing opportunity to help children, and since 2010, has been providing amazing outcomes.
Related Events