Amplify Family and Church Leadership Conference
July 19

-

July 21

$6 – $79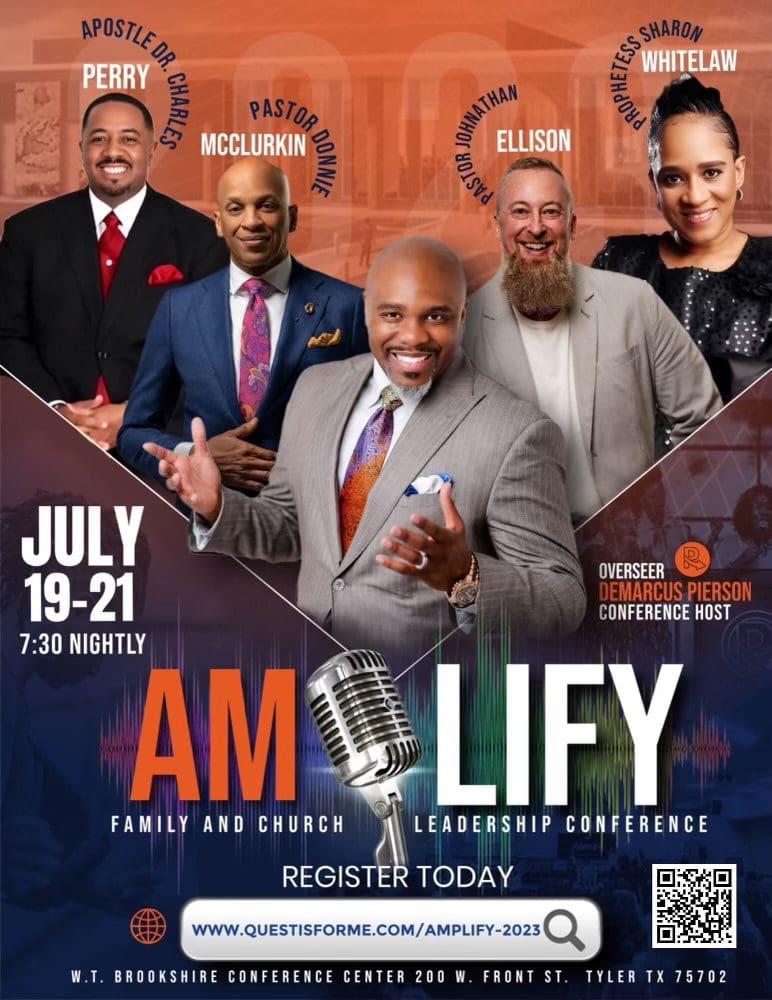 THE AMPLIFY CONFERENCE IS A 3 DAY LIFE-CHANGING FAMILY AND CHURCH LEADERSHIP EVENT, CREATED TO AMPLIFY VOICES THAT WILL MIRROR GOD'S VISION DECLARED IN JOHN 12:32, "IF I BE LIFTED UP FROM THE EARTH, WILL DRAW ALL MEN UNTO ME.
THIS CONFERENCE IS DESIGNED TO EQUIP, EDUCATE, AND ENCOURAGE FAMILIES, CHURCHES, MINISTRY TEAMS, AND PASTOR & LEADERS FOR LIFE AND MINISTRY.
THERE WILL BE INSPIRING MESSAGES, PRACTICAL TRAINING, AND BREAKOUT SESSIONS COVERING EVERY ASPECT OF MINISTRY, HELPFUL RESOURCES, NETWORKING OPPORTUNITIES, AND AN EXCLUSIVE PASTORS AND LEADERS LUNCHEON.
Related Events